Conference Proceedings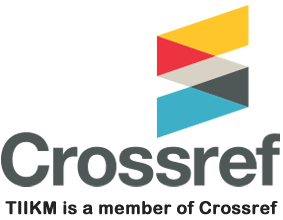 All accepted abstracts will be published in the conference abstract book with ISBN. All full papers will be accepted through a double blind reviewed process and will be published electronically with ISSN in proceedings with a DOI number (DOI prefix-10.17501).
We will submit the proceedings to be indexed in the Thomson Reuters, SCOPUS, Mendeley, Google scholar and CiteULike for possible Indexing.
All accepted full papers will be indexed in CABI
CABI is a leading global publisher producing key scientific publications where you get instant access to over 8.5 million records with over 380,000 abstracts added each year.
Its coverage of the applied life sciences includes agriculture, environment, veterinary sciences, applied economics, food science and nutrition with publications from over 120 countries in 50 languages, including English abstracts for most articles, researchers get the fullest global picture for any subject.
Journal Publications
International Journal of Noncommunicable Diseases
ISSN: Print -2468-8827, Online – 2468-8835
Editor in chief: Prof. Arun Chockalingam
The journal abstracting partners:
ProQuest

Google Scholar

CNKI (China National Knowledge Infrastructure)

EBSCO Publishing's Electronic Databases

Exlibris – Primo Central

Infotrieve

Netherlands ISSN center

TdNet
We provide you the opportunity to publish your paper with well-known publishers. Papers presented (oral presentations, virtual presentations and poster presentations) in the conference being considered for possible publications in following journals. Best selected full papers will be published for free of charge
Abstract & Full Paper Guidelines
Abstract Guidelines
Full Paper Guidelines
If you have any issue regarding Publication please try our FAQ or you can send inquiries to the shanika@tiikm.com at any time.